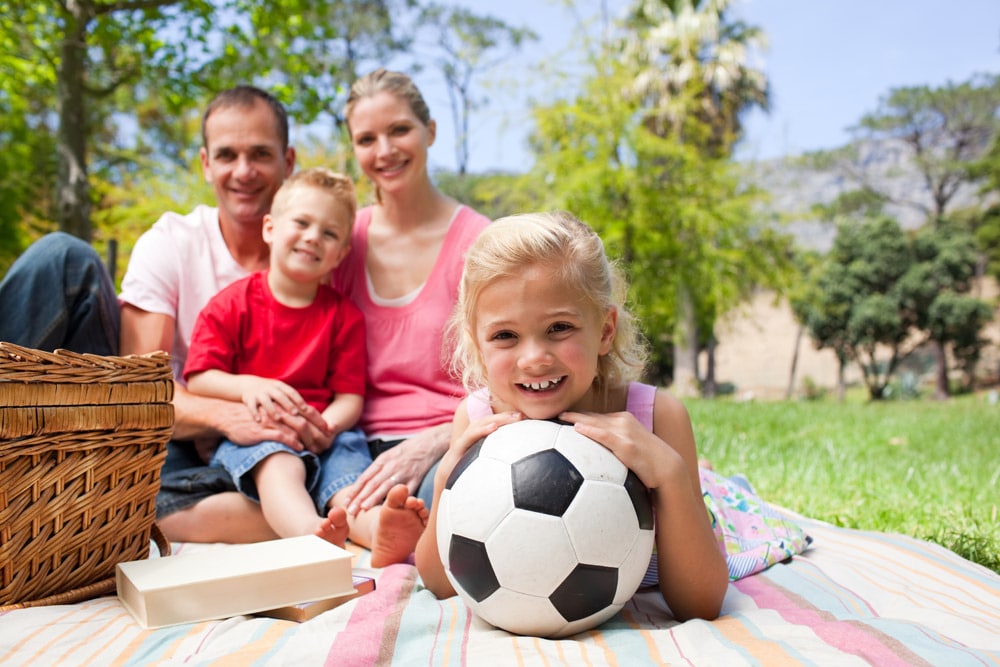 August is recognized as National Picnic Month, this means it's time to pack up your favorite afternoon lunch, get the kids in the car, and find somewhere wonderful to eat. Here are five great picnic spots in Oklahoma City.
1.       Myriad Botanical Gardens. Located right in the middle of downtown, this beautiful public park offers more than just flowers. The kids will love the interactive Children's Garden and the whole family can run through the Thunder Fountain splash pad after you eat.
2.       Martin Park Nature Center. You'll find this serene park on West Memorial Road. Take advantage of the beautiful walking trails, shady picnic pavilions, and even learn about the natural world at the Nature Education Center.
3.       Kirkpatrick Gardens at Science Museum Oklahoma. If you're headed to the Science Museum, bring your picnic lunch along. Then, head outdoors to the Kirkpatrick Gardens to enjoy some fresh air and beautiful scenery while you take a break from all the science fun.
4.       Andrews Park. Located in nearby Norman, this spacious park features separate playgrounds for older kids and toddlers. Eat your lunch at one of the many picnic tables, play a game of basketball, and then cool off in the splash pad before you head home.
5.       Hafer Park. This lovely park in Edmond includes a fishing pond, a walking trail, grills, and has family-friendly live music during the summer on Thursday nights.
Do you have a favorite picnic spot in Oklahoma City?