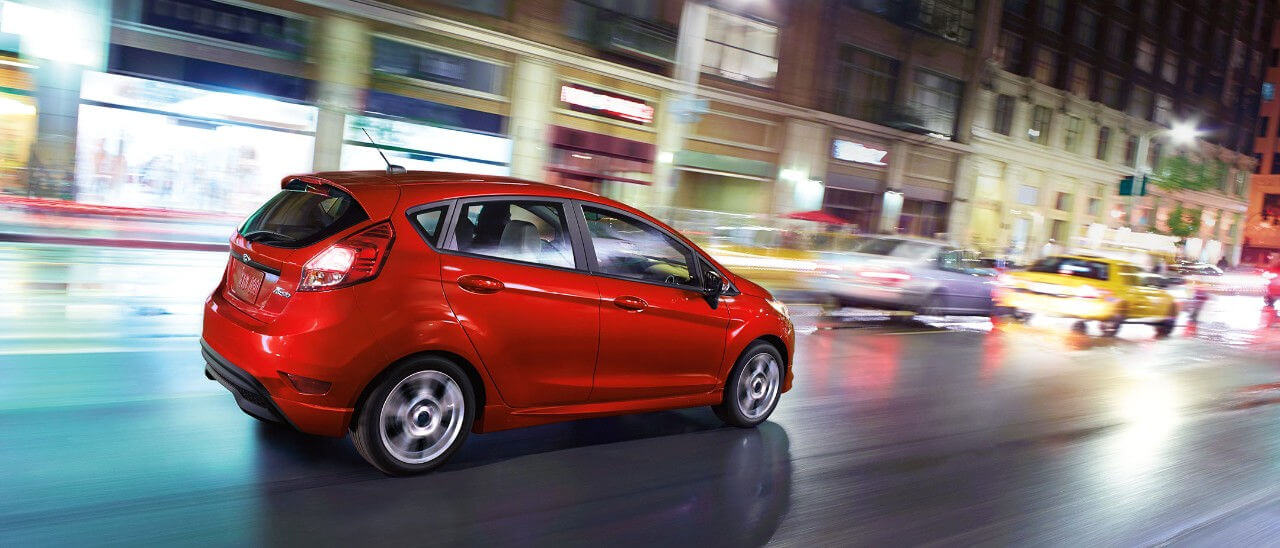 Metro Ford of OKC is Oklahoma City's premier Ford dealership, meaning that we of course have a nice selection of excellent vehicles like the Ford Fiesta available. One of the Fiesta's leading competitors is the Honda Fit, so we wanted to take the liberty of comparing the two models based on key factors like price, size, engine and fuel efficiency.
For OKC drivers, economy is often key, especially when buying a compact car like a Fit or Fiesta. One of the best ways to save money is buying smart for the gas pump. The Ford Fiesta gets 27 MPG in the city and 37 MPG on the highway. The Honda Fit beats the Fiesta by getting 29 in the city, but loses its advantage on the highway by only getting 36 MPG. The Fiesta also has a bigger tank, so you will go further after each fill up.
Both vehicles seat 5 comfortably, and the vehicles are approximately the same size. The convenience features that come standard are comparable too. With the Fit, you get a moonroof standard in addition to all the comforts you get with a Ford Focus, which are air conditioning, radio, power windows and power door locks.
Price is often a deciding factor for the buyers we have worked with from Oklahoma and other states. You'll save a little over $2,000 if you choose a Ford Fiesta over a Honda Fit, with starting prices for the Ford around $13,456 and the Fit being $15,667.
To see our selection of new Ford vehicles, or our pre-owned inventory, check out our New Cars or Used Cars pages.