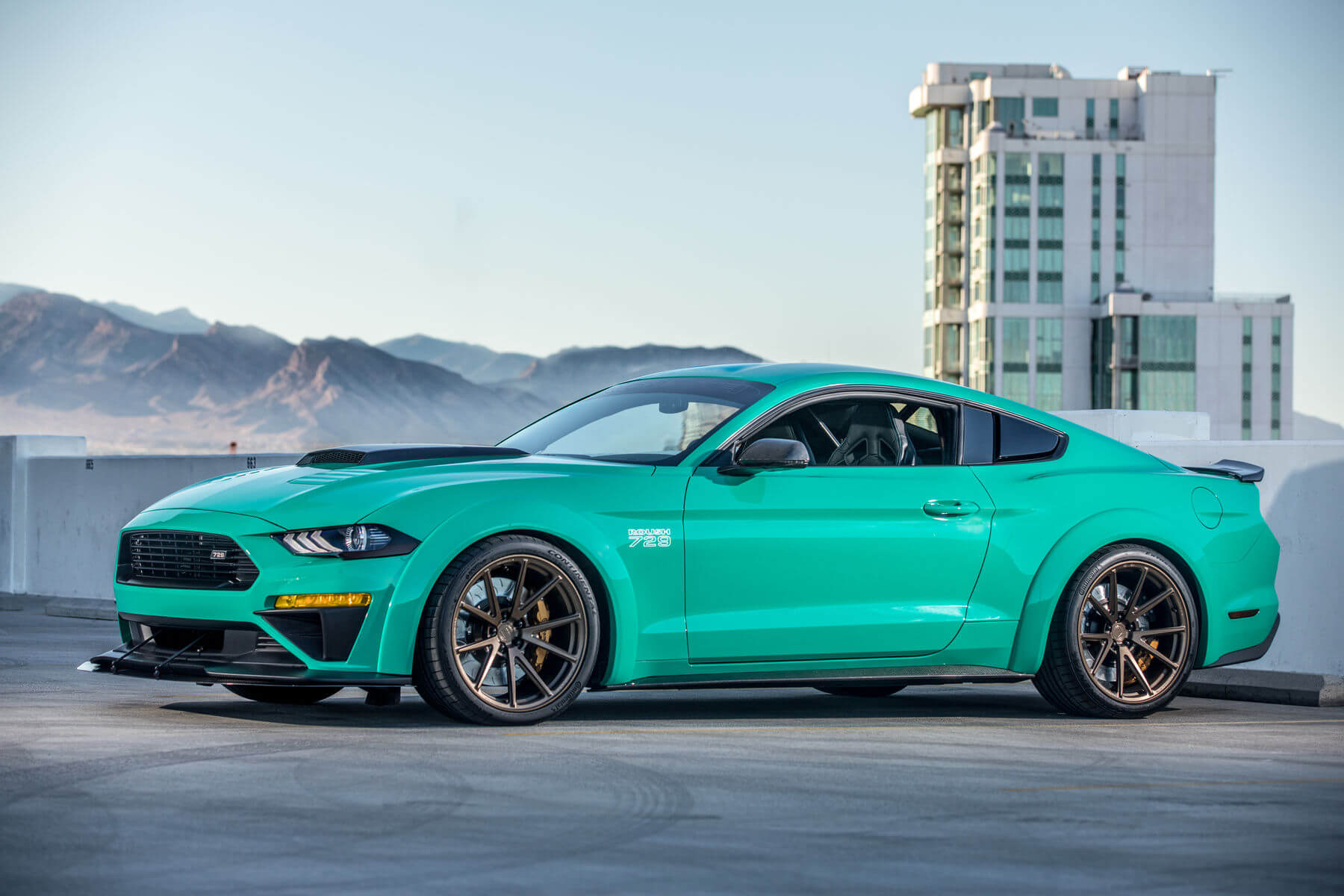 With 310 horsepower and a redesigned spin on the classic muscle car, the first major makeover of the 2018 Mustang is a brilliant success.
2018 was a great year for pony car lovers. Both Ford and Chevy dropped new versions of the Mustang and Camaro respectively, and deciphering which will work best for you when you're cruising down Oklahoma roads calls for an in depth analysis of the two sportscars' best features.
Test drive a 2018 Ford Mustang in Oklahoma City at Metro Ford of OKC to see superior performance first hand.
Price and Economy
| | | |
| --- | --- | --- |
| |  Ford Mustang |  Chevy Camaro |
|  MSRP |  $35,095 |  $37,995 |
|  Combined MPG |  18 - 25 |  19 - 25 |
|  Engine |  5.0L V8 |  6.2L V8 |
|  Zero to 60 |  4 seconds |  3.89 seconds |
Features and Reviews 


Ford Mustang
Chevy Camaro
Professional Review 



For 2018, Ford gives this generation of Mustang a significant refresh. Some changes should help address prior complaints we had about the car (a retuned suspension plus newly available adaptive suspension dampers for a claimed improvement in ride quality), while others are proverbial icing on the cake (more power for the Mustang's 5.0-liter V8). The Mustang's new automatic transmission has an eyebrow-raising 10 speeds. It might seem like overkill, but we've found this transmission in other vehicles to be quick-shifting and very smooth. - Edmunds 



 The Camaro has a compromised trunk and minimal interior storage, and that limits its desirability as a daily driver. The Ford Mustang and Dodge Challenger are much easier to live with and use by comparison. Also, the rear view is poor, but that's actually typical and rectified by blind-spot monitoring and the rearview camera. It's the view forward and to the side that's the problem. It's very hard to place the Camaro on tight roads (watch that rock wall!) or in tight spots (watch that shopping cart!). - Edmunds
 Available Features



Fold Flat Rear Seats

Bluetooth 

Tire Pressure Warning 

Audio and cruise controls on steering wheel 

Power Driver Seat 

Keyless Entry/Start 

Post-collision safety system Alarm 

Parking sensors 

Aux Audio Inputs 

Stability Control USB Inputs 

Upgraded Headlights 

Back-up camera




Tire Pressure Warning 

Multi-Zone Climate Control 

Post-collision safety system 

Stability Control 

Leather Seats 

Bluetooth Alarm 

Heated seats 

USB Inputs 

Rear Bench Seats 

Cooled Seats 

Trip Computer Auto 

Climate Control 

Aux Audio Inputs 
Pros & Cons
Pros
Cons
2018 Ford Mustang 



Strong power from both the four-cylinder and V8 engines

Civilized ride quality and low noise levels

Cabin blends modern convenience with retro style




Small back seat 

Long, heavy doors and mediocre cabin access 

Performance package ride quality can be bouncy

 
Pros
Cons
2018 Chevy Camaro



Sharp and nimble handling around turns 

Potent acceleration from V6 and V8 engines 

Relatively smooth ride, with the adaptive suspension 

 



World War II-era bunkers were easier to see out of 

Tiny backseat is essentially useless 

Limited trunk space with small opening 

Some controls are awkward to use